About
Business Technology Consulting has been providing quality web development and IT consulting services since founding in 2002. It is my mission to provide a balance of quality and value that matches the needs of my clients.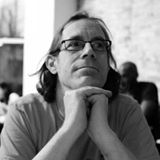 Fred Shequine – Principle Consultant & Owner
Fred Shequine, who was born in New Britain, CT, founded Business Technology Consulting in 2002 to help businesses meet their information system needs. Fred spent 12 years learning his trade at the Johns Hopkins University Hospital in Baltimore, Maryland where he was a senior information systems and infrastructure project manager. He was an early-adopter of the Internet leading to his role as chief technology officer for a web based consumer services start-up in London, a city and experience he absolutely loved.
A PMP Certified Project Manager, equipped with an MBA and over 30 years of business, technology, information systems and interactive experience both in the US and internationally, he brings great skills to any project. He lives in Rhinebeck with Bob Shequine, a distinguished dog of mixed parentage, and enjoys hiking & biking in the Hudson Valley.
Memberships, Affiliations, Volunteer Work:
Assistant Secretary, Board of Directors, Hudson Valley Hospice
Chairman, MIS Sub-Committee of the Board, Hudson Valley Hospice
Chairman, Nominating Committee, Hudson Valley Hospice
Member, Marketing Sub-Committee of the Board, Hudson Valley Hospice
Member, Long Term Strategic Planning Committee, Hudson Valley Hospice
Member, Project Management Institute (PMI) – Global & Local Chapters
PMP Certified Project Management Professional